Walking down the Sam's Club aisle (or the Pharmacy Aisle at Walmart) you can spot the Atkins snacks. This was my favorite.
I was eating those for lunch before I started the IF. I would typically eat two during the day. They didn't send my sugars super high, but they didn't let them drop down either. And I quickly found that I couldn't use the net carbs of 3 grams listed on the label. It was just way too low when I was using the Insulin pump. I had to set the pump to the total carbs minus the fiber count to not have them mess me up. Trust your body over any label.
I think the reason is sugar alcohols. Atkins, likes other low sugar snacks, replaces sugar with sugar alcohols. Picking my favorite bar as an example, the Atkins Caramel Chocolate Nut Roll, they show the nutritional information as:
On the face of it this looks great. Let's do the math.
7g (Protein) * 4 cals/gram = 28 cals from Protein
2 g carbs * 4 cals/gram = 8 cals from carbs
(My guess is Atkins doesn't list the fat number on the front since most people still believe in Low Fat diets.)
Where are rest of the calories? Here is the detailed chart.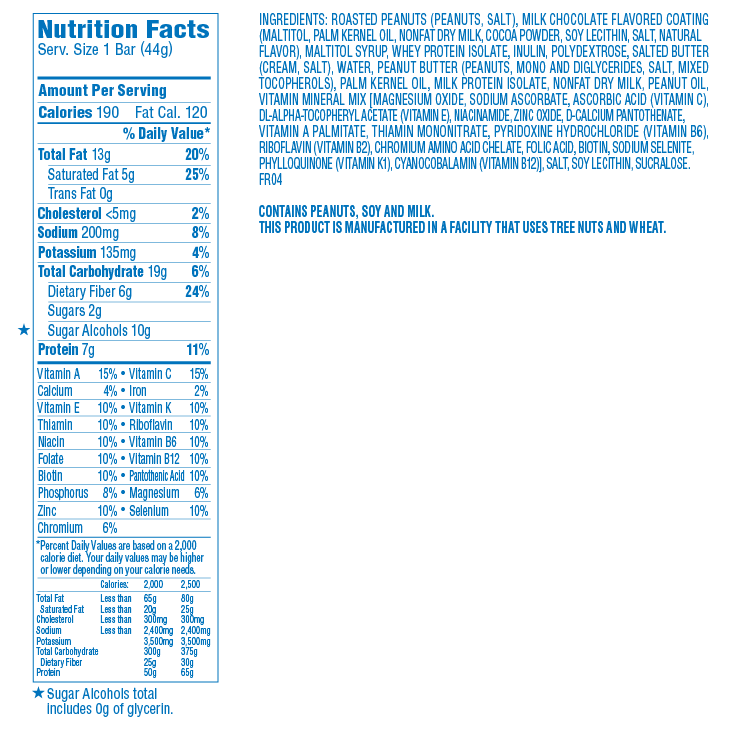 Fat presents 13 grams or 52 calories. Still short on calories. Turns out there are different numbers between Atkins and the nutritional label (forced by law). Atkins doesn't count sugar alcohol as a carb in the Atkins Diet. They also don't consider fiber as a carb. So from Atkins perspective the bar is only 3 net gram of carbs.
Atkins nutritionist writes (Ask the Nutritionist: The Scoop on Sugar Alcohols):
Sugar alcohols are not fully absorbed by the gut, which means they provide roughly half the calories that sugar does [ed: per weight]. Thanks to this incomplete and slower absorption, there is a minimal impact on blood sugar and insulin response. Because of this, sugar alcohols don't significantly interfere with fat burning, which makes them acceptable on Atkins.

To calculate Net Carb count with sugar alcohols, simply subtract grams of sugar alcohols (including glycerin), as well as fiber, from total grams of carbs.
But I can tell you from my own experience the Sugar Alcohol used in these particular bars doesn't act like that in my body.
Is it the fiber? The FDA estimates the amount of caloric contribution due to bacterial degradation of fiber at about 1.5 calories per gram of fiber. That would correlate to 1.2 calories from the fiber. Not enough there.
This article does a good job of analyzing the idea that Sugar Alcohols provide no net carbs (Can You Really Exclude Sugar Alcohols, Glycerin, Polydextrose, and Fiber?).
According to the article, the type of sugar alcohol matters. The label has two pieces of information with respect to sugar alcohols. This particular label lists 0 grams of glycerin. The sugar alcohol is hidden in the list of ingredients as Maltitol Syrup.
Some of the Atkins products use glycerin as the sweetening agent which the site says isn't a problem. But this particular product uses Maltitol Syrup and the article says that is not a good sugar alcohol to use. The site states:
The glycemic index of one of their primary ingredients — maltitol — is higher than that of pearled barley or kidney beans.
Is there a solution?
The other ingredient glycerin had no glycemic load. The article concludes with:
You need to check which sugar alcohols are used in any low-carb products you buy. Just like different carbohydrates affect blood glucose to different degrees, so too do some sugar alcohols.
So, the other bar I would eat listed 5 grams of sugar alcohol and they were all glycerin.
Another article (Sugar-Free Labels Can Be Deceptive) reaches the same conclusions.
A Recommendation
I have also had the (Chocolate Peanut Butter Bar) and didn't have a problem with my blood sugar rising. It also didn't taste nearly as good. 8 of the 11 grams of sugar alcohol are glycerin. So the secret with Atkins bars is to look at the sugar alcohols and at the number from glycerin.